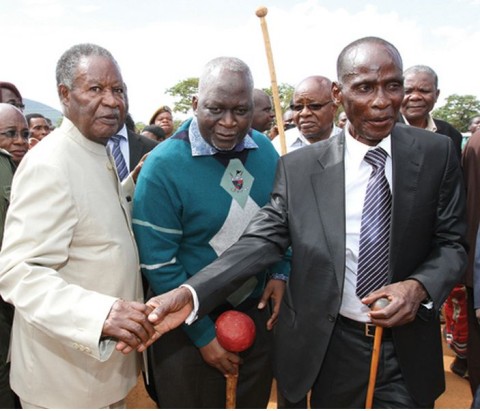 Foreign Affairs Permanent Secretary, George Zulu, has warned diplomats working in Zambian missions against tribalism, disloyalty and insubordination.
Mr Zulu said all Zambians were one and as such, did not need to engage in tribalism while serving in missions abroad.
"As Heads of Missions, you were sent to your respective countries by the President and your juniors were not sent by the President and hence there should be no tribalism and insubordination in the missions abroad," he said.
He said this in Livingstone yesterday during the official closing of the 11 day-Heads of Missions conference held at Protea hotel.
Mr Zulu urged the diplomats to work hard and remain disciplined as this would enable them attain the vision and goals that the Patriotic Front government stands for.
The Permanent Secretary further said he would not relent in his demands for diplomats to be totally loyal to President Michael Sata and the PF government.
"I will demand total loyalty to President Sata and the PF Government.
If you are not loyal, the best you can do is to resign," he said.
And Secretary to the Cabinet, Roland Msiska, observed the need to re-align the missions abroad in a manner that would attract more tourists to Zambia.
Dr Msiska said it was imperative for missions abroad to have separate desks on economic diplomacy besides the usual political ones, as this would attract more investment to Zambia and create jobs locally.
In a vote of thanks, Dean of Zambian Diplomatic Corps, Muyeba Chikonde, said the meeting had renewed the determinations of Zambian diplomats to achieve their mission.
Mr Chikonde, who is also Zambia's High Commissioner to South Africa, called for a new mind-set in missions abroad to uplift Zambia's image abroad.