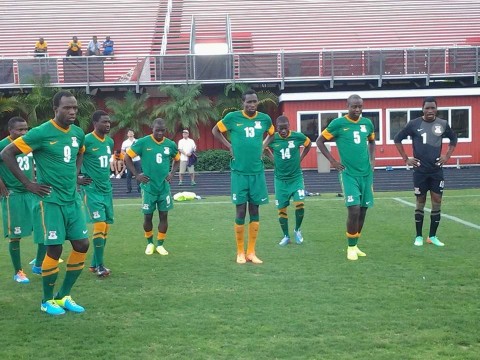 The Chipolopolo have had their first training session in America at the Papin stadium in Tampa. Coach Patrice Beumelle says he is happy that the boys have had at least a work out session after a long trip which lasted almost twenty hours.However the coach says he has told his players to put the issue of jet lag behind and beat the "The Blue Samurai".
Asked who he will feature in the Friday game, Patrice promised a blend of the past,present and future.
"We are very happy that Japan has chosen us to be part of their final preparatory matches" the Frenchman concluded.