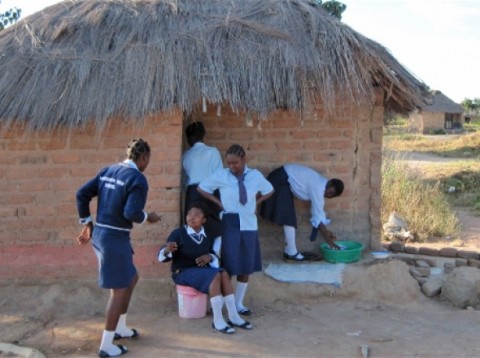 OVER 16, 000 school girls in Zambia are getting pregnant every year, Zambia National Union of Teachers (ZNUT) has said.
ZNUT Director for public relations and international affairs Jose Phiri said early pregnancies are on the increase in the country and that teachers cannot win this fight alone.
He said teachers are with pupils for a shorter period and that it is not fair for parents to leave this problem to schools instead civil society, politicians, the church and extended families should join hands in the fight against early pregnancies.
He said this during a press briefing in Chipata on Friday after visiting districts in Eastern Province.
"With the increase of early pregnancies, school girls are at risk of contracting sexually transmitted infections (STIs). Everyone should help and not leave this task to teachers alone," he said.
Mr Phiri said the union is disturbed by the increase in the number of girls getting pregnant every year hence the need for concerted efforts from all stakeholders.
During the week,  Provincial Aids coordinating advisor Emmanuel Chama said  over 169 school girls in Eastern Province were impregnated between December last year and April this year.
Mr Chama attributed the high number of pregnancies to lack of boarding facilities as most of the girls are forced to rent make-shift shelters.
He said this during the Ministry of Transport, Works, Supply and Communication HIV/AIDS sensitisation meeting for heads of department in Chipata.
"In 2011, Hillside Girls Secondary School recorded 69 pregnancies in the first term but between December 2013 and end of 2014 first term, the province recorded over 169 pregnancies," he said.
He said Hillside Girls Secondary School had the highest number of pregnancies at 69 but with more sensitisation the number has slightly reduced to about 25, whereas Chipata Day Secondary School last year recorded 108 pregnancies in one term.
ZAMBIA DAILY MAIL