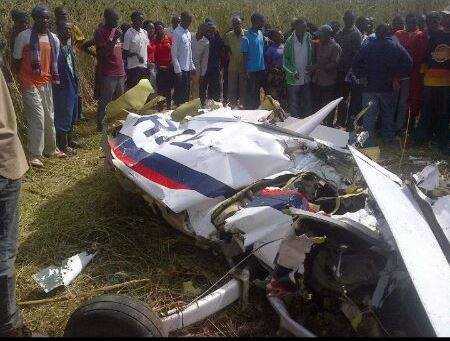 INTERNATIONAL experts will be engaged to determine the cause of plane crashes involving Zambia Air Force (ZAF) planes, Defence Minister Edgar Lungu has said.
On Monday last week, ZAF deputy commander Major General, Muliokela Muliokela along with his co-pilot, colonel Brian Mweene died when an SAAB MFI-15 crashed during a routine training exercise in Lusaka West.
Three more ZAF pilots died in separate crashes. Two died in January this year, after their FA 528 SAB aircraft crashed in Livingstone, while in March last year, one ZAF officer died leaving another injured during a crash at the Lusaka City Airport.
Mr Lungu said Government was concerned with the continued crashes of the ZAF planes and wanted to determine the root cause of the problem.
Mr Lungu said ZAF officials tasked to constitute a team of local experts had been instructed to bring on board international experts to beef up their investigations.
He said in an interview in Lusaka yesterday that international expertise would be engaged to provide an independent opinion on the crashes.
''This is my directive, this Government wants to ascertain what is causing these plane crashes, we want to know exactly the state of these planes because there are grey areas that need to be cleared as soon as possible, we might be ignoring serious issues here,'' he said.
He urged both local and international experts to conduct thorough investigations to avoid further plane crashes.
The minister said Government would not sit by and watch lives of officers being lost in plane crashes.
He said it was dangerous to continue operating without establishing the causes of the ZAF plane crashes.
''There is no time-frame given but I think as Government we demand for immediate results, this is an urgent matter for the country as well as for the Civil Aviation and the ZAF and regardless of the results, we want to get to the root cause of the crashes and find solutions,'' he said.
A Board of Inquiry has been set to investigate the cause of the plane crash that claimed the lives of Gen Muliokela and Col Mweene on Monday last week.
ZAF Air Commander, Lieutenant General, Eric Chimese who confirmed development last week said the investigation would be led by the Ministry of Transport, Communications through the Department of Civil Aviation.
Times of Zambia