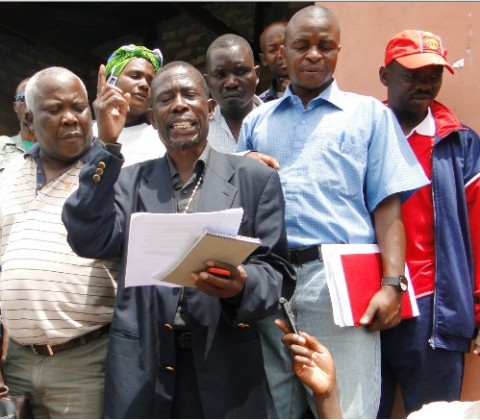 Northern Province PF Chairperson Peter Mwansa has called on Members of Parliament to be proactive in fostering development in their respective constituencies.
Mr. Mwansa told Mano news that members of parliament from his party should show dedication to duty and always aim at address challenges facing the people.
He has since called on MP's to emulate President Michael Chilufya Sata whom he said is devoted to develop the country.
Meanwhile, The opposition Movement for Multi-Party Democracy-MMD in Northern Province has described as unfortunate the continued debate on the constitution.
In a statement to Mano News today, Party provincial Information and Publicist Secretary, Cephas Bwalya said the constitution has already been drafted and that people with concerns should have taken advantage of the period for submissions.
Mr. Bwalya has since urged sections of society with concerns on the final draft constitution to wait for a referendum.