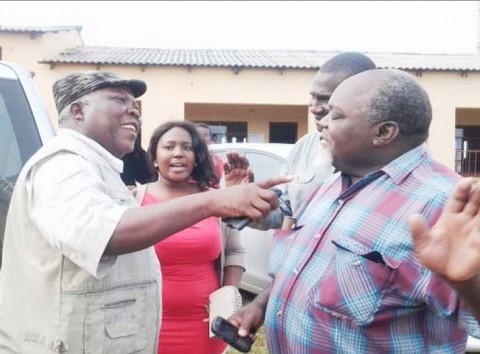 Northern Province minister, Freedom Sikazwe says unity is paramount between Mbala community and government officials in Mbala District if meaningful development would be achieved.
Mr. Sikazwe says no meaningful development would be achieved in the district in the absent of unity and cooperation as developing the areas was a responsibility of all stakeholders.
He  advised residents in the area to support and assist the council officials on how best to implement development programmes in the district.
He said this in the wake of protests by Mbala residents against commissioning of seemingly defective old second hand earth moving equipment procured by the municipal council using CDF.
ZANIS reports that the provincial minister who was represented by the district commissioner, Best Kabulembe at the commissioning ceremony in Mbala District, yesterday.
Sections of the community in the district disapproved the purchase of the equipment worth K1, 200, 000 by the council using the CDF.
He  however said the equipment will serve the community by working on all township and feeder roads in the district.
Mr. Sikazwe urged Mbala residents to allow the council to start working on the poor road infrastructure in order to steer development and facilitate smooth delivery of goods and services to the community.
And speaking at the same event, Mbala mayor, Evaristo Bowa noted that the poor road infrastructure had contributed to lagging behind in development especially in rural areas of the district.
Mr.  Bowa assured the community that with the procurement of earth moving equipment, the council would now embark on the rehabilitation of all township and feeder roads in the whole district.
He said the council will have no excuse to fail to use the acquired machinery to work on the roads that have almost become impassable in most parts of the district.
Mr. Bowa who is also Chella Ward Councilor urged the council to maximise the use of the equipment to open up the district to development as most service providers shun rural areas due to poor state of the roads.