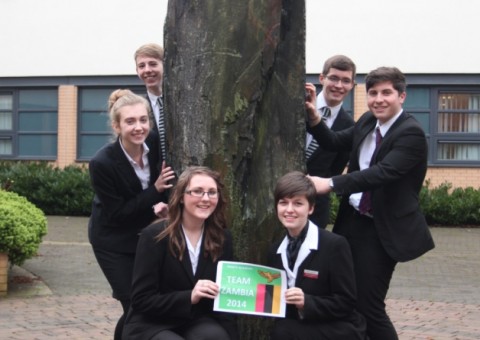 A group of Thorne school students are off to Africa – to spend their summer working with HIV-ravaged communities.
Sixth formers from Trinity Academy will spend a fortnight working in Miloso, Zambia, and are expecting to draw on their school values of compassion, determination and courage in the service of others when they work with orphans and the elderly.
The students – Nikita Watkins and Madeline Peacock, both 16, and 17-year-olds Abbie Tomlinson, Matthew Elwood, Dale Smith and James Quean – will join students from sister schools in the Emmanuel Schools Foundation on the trip.
The work will involve building projects, home based care for the elderly, and teaching orphans at Donata special school – the only facility in the region, which looks after 50 children with a variety of disabilities. The students will also experience life in the bush on an expedition to Mount Mumpu, the highest freestanding peak in the country, sleeping out under the stars with only mosquito nets for cover.
Head boy Matthew, from Thorne, said: "We can't begin to imagine what it's going to be like. It's exciting but a bit scary."
The students had to apply for their places on the trip, explaining what they would bring to the visit.