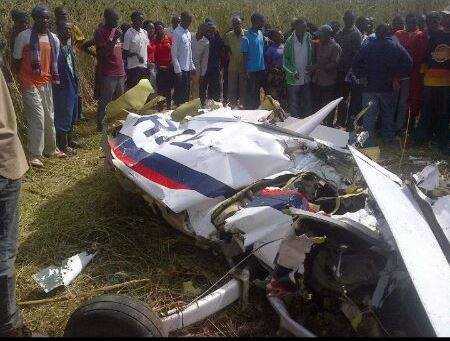 VICE-PRESIDENT Guy Scott has called for thorough investigations into the cause of the Zambia Air Force (ZAF) trainer aircraft accident that killed deputy commander Major-General Muliokela Muliokela and Colonel Brian Mweene.
Dr Scott, who visited the funeral house of Major-General Muliokela in Lusaka yesterday, said a thorough probe was inevitable to establish what caused the plane to crash.
"There is need for an investigation to reveal what led to the plane crash that killed our senior officers, who are vital to the service of the nation," Dr Scott said.
The Vice-President, who was accompanied by Defence Minister Edgar Lungu, said ZAF was extremely vital for the services it rendered to the nation and losing such important personnel in a plane crash was unacceptable.
Meanwhile, Information and Broadcasting Minister, Joesph Katema said it was sad that the nation had lost two top level pilots who served the nation with honour and distinction.
Dr Katema, who is chief Government spokesperson, said in a statement yesterday that Government was saddened by the death of the two officers during a routine training exercise.
"Government has received with deep shock and sorrow the death of ZAF deputy commander Major General Muliokela Muliokela along with squadron 15 commander Colonel Brian Mweene," Dr Katema said.