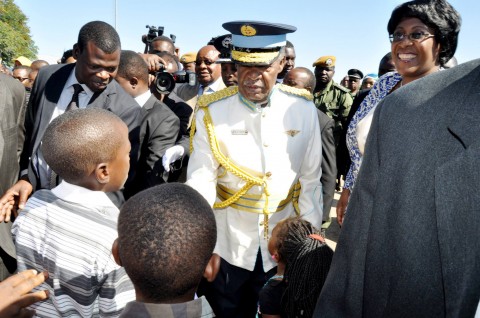 NAREP is dismayed by the response of the chief Government Spokesperson to a press report suggesting that President Elias Chipimo has called for an early election on account of the health of our Republican President.
At no point has NAREP and its leadership suggested that there should be early elections on account of the health of President Sata.
The statement issued at a press conference on Sunday 11th May 2014 was aimed solely at sharing with the Zambian public our proposal for an interim or caretaker administration headed by a non-partisan candidate for a period of 9 (nine) months from the date of the next election in 2016. The people of Zambia will remember that this has been done before.
In 1990, former president Kaunda cut short his term of office to allow for the reintroduction of multi-party politics. No change to the constitution was made other than to the clause allowing for political parties other than UNIP to engage in politics.
During a question and answer session at the press briefing our party president indicated that his love and concern for the health of the President moved him to suggesting that he ought to consider stepping down from active politics as the stress and fatigue associated with the national presidency would have an impact on him.
This does not automatically result in an early election and would simply mean that the day to day operations of government could be handed over to a more energetic vice president whom the president would select from within his own party.
A similar arrangement was arrived at during the great Nelson Mandela's tenure as president of South Africa when he relied on his deputy to undertake some of the burden of daily office but he remained head of state.
It is not our duty to control how the independent press chose to interpret our statements or our responses to questions that are put to us.
We would expect all right thinking Zambians to share our concerns about our president's state of health rather than to be condemned for demonstrating our humanity.
It is those who seek to bury their heads in the sand for fear of losing their privileged positions who should be called to account for putting their personal interests above those of the nation.
You do not need to be a doctor to see the effect of the pressure of the presidency on our head of state and we urge the Chief Government Spokesperson to reflect on the manner in which the late President Levy Mwanawasa was treated by the very man he is purporting to speak on behalf of.
Let us not be casual about this matter. This is a serious national issue.
David Kapoma.
HEAD OF ADMIN AND PRESIDENTIAL ASSISTANT