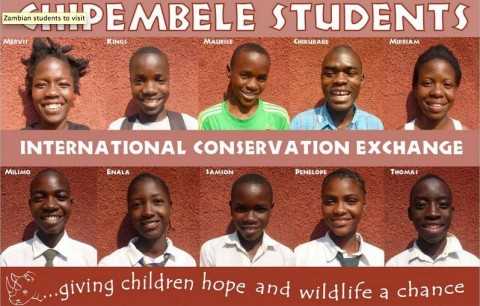 Ten young people from the South Luangwa Valley in Zambia, who have been selected to take part in a Zambia to Australia Conservation Exchange trip, will spend four days on Kangaroo Island in early May.
Their home is located in an area noted for wildlife viewing.
On Kangaroo Island they will visit Cape Willoughby, Seal Bay Conservation Park, Kelly's Caves, Flinders Chase National Park and the Pelican Point Conservation program.
The students have been chosen to participate in the exchange because of their dedication to conservation and its principles.
They are members of Chipembele's Conservation clubs whose mission is to "teach young people the value of their environment so it is conserved for current and future generations – from Zambia to Australia and back!"
In South Australia, the exchange is in partnership with Pulteney Grammar School and Zoos SA.
Chipembele's web site states "it is more than education. It is life's experience that opens up hearts and minds to the wider world, giving young Zambians the same opportunity to engage in international travel and global experiences as students from developed nations".
Some of the young students are on a return visit to South Australia and say "we are very happy and excited to have this opportunity to visit Australia, to meet our friends from Pulteney Grammar School again and see the wildlife in South Australia".
Source :