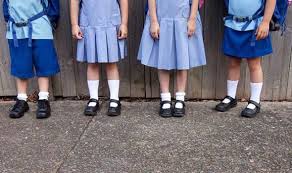 SCHOOLS across the UK are being targeted by Islamists in a plot to ensure the adoption of strict Muslim principles, it has been reported today.
The alleged plot would see the infiltration of classrooms at secular schools in order to change teaching to reflect hardline Muslim beliefs.
It is claimed Operation Trojan Horse also involves removing head teachers and replacing them with radical Muslim staff and governors.
The National Association of Head Teachers (NAHT) said it was at first concerned about six schools in Birmingham being targeted.
But today it emerged the takeover plans are more widespread as the union said it has "connections" to other large cities, according to The Daily Telegraph.
There are concerns about the possible infiltration of schools in Bradford, Manchester and parts of London.
The NAHT's general secretary Russell Hobby said the union's members have expressed concerns about Operation Trojan Horse.
He said members were worried about pressure being put on school leaders to adopt certain philosophies.
Mr Hobby added teachers were concerned staff were being appointed on the basis of their religious beliefs and not on skill levels.
Mr Hobby is due to address the Trojan Horse allegations in his speech to the NAHT annual conference in Birmingham this weekend.
He is expected to tell delegates: "A tight network of religious leaders of the Islamic faith has made a concerted effort to get involved in the running of schools and to strengthen the powerof governing bodies to have a dominant influence in shaping the character of local schools.
"It is not clear that they have done anything wrong just by doing this. Indeed, such actions are officially encouraged.
"However, in some instances, this influence has gradually crossed the boundaries of good governance and deprived some students of their entitlements in terms of knowledge and education.
"It has also crossed the line in terms of employment law in order to exert this influence by getting people of the right religious views appointed.
"The trouble, we have not, as a system, set strong boundaries on the difference between local adaptation and basic entitlements. We should take this opportunity to do so."