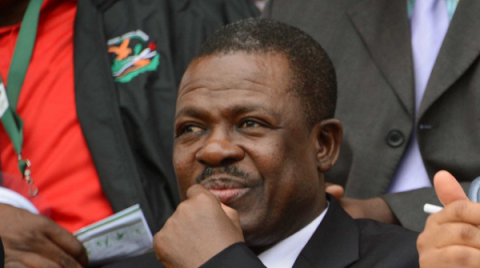 PATRIOTIC Front (PF) secretary general, Wynter kabimba yesterday held a meeting with Northern Province party officials where he told them to prepare for a possible by-election.
Mr Kabimba said since the people that wanted to destroy the party were no longer factors, the PF had come out stronger and united.
Mr Kabimba who was in Kasama to officiate at the Labour Day celebrations took time to address party officials at the party provincial secretariat before departing for Lusaka.
He told members that had gathered to maintain the province as one of the PFs traditional strongholds.
"In the recent by-election in Mansa, PF had in excess of 9,000 votes while UPND had 300. So in the eventuality that we have by-election, show them that Kasama is not a place to mess with.
"We had some negative elements here which you as the province complained about and rectified yourselves," he said.
To grow the party and make it stronger, he urged members that included acting provincial chairperson Peter Mwansa and Kasama District Chairperson, Caleb Monta to speak with one voice.
Mr Kabimba who appeared to be in a jovial mood said he would be back in Kasama soon and visit other districts for purposes of mobilisation.
"Northern Province has the winning formula for PF, so you need to make sure we do not lose our grip," he said.
He said the party officials were the image of the party and needed to be exemplary and make decisions that were in the best interests of the electorate.