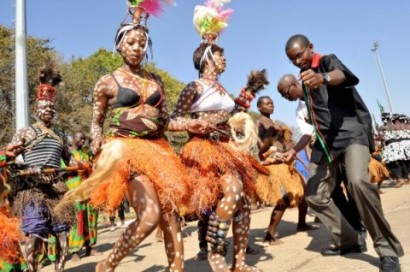 Tourism Minister Jean Kapata has held a closed door meeting with UNWTO secretary General Taleb Rifai in Luanda, Angola.
This was during the UNWTO Commission for Africa 56th meeting and a regional seminar on Tourism and Air Connectivity in Africa.
Ms Kapata and Dr Rifai discussed a number of issues related to tourism development.
DR. Rifai says Zambia is a critical member of the UNWTO adding that the global tourism body is looking forward to strengthening the relationship further.
In response, Ms Kapata has thanked Dr Rifai for the meeting to discuss issues related to tourism development and Zambia's membership to the UNWTO.
She informed the UNWTO Chief that she will continue from where her predecessor Sylvia Masebo left and look forward to a stronger relationship between Zambia and the UNWTO.
This is according to a statement issued to ZNBC News in Lusaka by UNWTO Liaison Officer for Zambia Percy Ngwira.
ZNBC