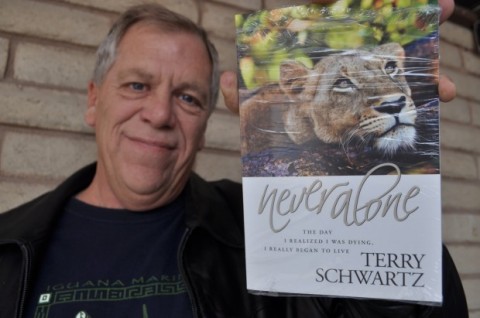 AN American couple, Terry and Dina Schwartz has constructed a Secondary School in Livingstone at a cost of US$ 600, 000.
The school, which is owned by the Seventh-day Adventist Church (SDA) and located in Livingstone's Highlands Township, has already employed 10 teachers and enrolled more than 70 pupils.
Southern Province Education Officer (PEO), Stephen Chishiko commended Mr Schwartz and the SDA church for supplementing Government efforts in the provision of quality education in the country.
Mr Chishiko said the new School would help to improve the learning standards in the tourist capital.
Mr Chishiko said this in a speech read for him by Southern Province senior education standards officer in charge of special education Benson Zemba during the commissioning of Terry Schwartz SDA Secondary School.
"Today marks another milestone in the partnership between the Government and the SDA Church in Zambia. The Government has high expectations from the new management in place, the teachers and pupils as well as the support from parents," Mr Chishiko said.
He urged the school authorities and other stakeholders to jealously safeguard and maintain the infrastructure which was built at a huge cost.
SDA Zambia Union Conference president, Harrington Akombwa said education was the best gift that should be given to the future generation.
Dr Akombwa said education opened avenues for developing the country and commended Mr Schwartz and his wife for the gesture.
He also paid tribute to the Ministry of Education through the PEO for helping secure land for the school.
"We welcome you to the Adventist system of education where we reach to the mind and develop the whole person socially, mentally and spiritually.
"I want to encourage you to bring your children to our Adventist schools in Zambia where we teach our learners to be upright and shun evil or immoral vices," he said.
And Mr Schwartz said he would construct more school infrastructure before the end of this year.
He said he was grateful that Livingstone was growing and that the Government had warmly received him.
Mr Schwartz said the couple had been to more than 25 countries in Africa to build schools and Zambia was the friendliest and exceptional country so far.
"I anticipate more schools will be built in Livingstone. We will do all we can to make that happen. I have been doing this kind of work for last 45 years and this is our twentieth trip to Africa to build schools," he said.
In a vote of thanks, Terry Schwartz Secondary school pupil Hannah Kanyanda said the pupils were ready to uphold both spiritual and academic standards.