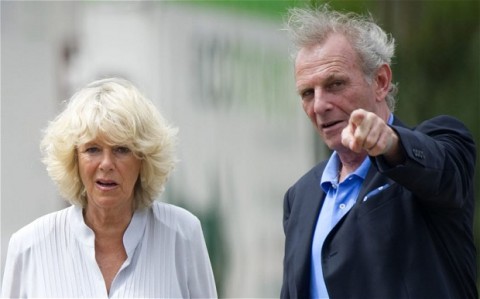 The brother of Camilla, Duchess of Cornwall, has died after sustaining a serious head injury following a fall in New York, British royal officials said Wednesday.
Clarence House said that the 62-year-old Mark Shand died in the hospital Wednesday after falling late Tuesday.
It said in a statement that Camilla, her husband Prince Charles and all of her family members are "utterly devastated by this sudden and tragic loss."
"Mark Shand was a man of extraordinary vitality, a tireless campaigner and conservationist whose incredible work through The Elephant Family and beyond remained his focus right up until his death," it said.
Shand was chairman of the elephant conservation charity and is known for his work as a travel writer and conservationist. He is the author of several books including "Elephant Tales" and "River Dog: A Journey Down the Brahmaputra."
He was in New York for a charity auction at Sotheby's. The auction house said Wednesday it was "deeply saddened" by the news, and that it was honored to have helped him raise money for his causes.
Camilla and Charles are due to go on a tour of Canada next month.
AP