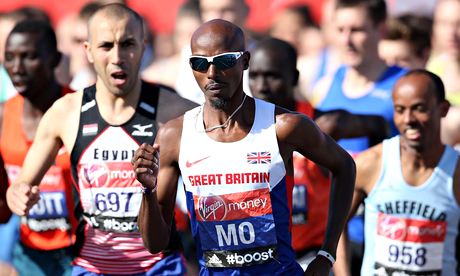 Wearing his famed Number 20 jersey, the Olympic hero was greeted by cheers and applause as he took to the starting line.
Hotly-tipped to win this year's Marathon, Mo looked calm and smiled as he waved at the crowds however he came in in a disappointing 8th behind his rivals.
Despite his placing, the Olympian vowed to return again next year to conquer the Marathon.
Balmy temperatures and a sunny capital greeted this year's competitors as they took to the 26.2 mile course.
Kicking off in Greenwich at 10am racers took to the streets and a huge cheer greeted Olympic champion Mo Farah who is making his debut in the race this year.
Mo is also being widely supported on social media – as the tweets 'Go Mo' and 'Mo Marathon' were trending in the UK.
As announcers called his name cheers rose from the crowds.