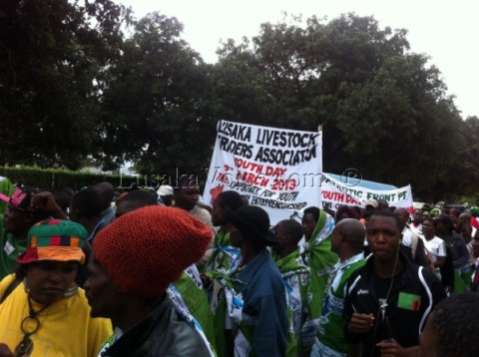 Irate Patriotic Front cadres in Mkushi district, yesterday locked up offices of the Council Secretary (CS), Everty Ng'andu.
PF Central Province Chairperson, Benson Chali, confirmed to ZANIS that District and Constituency Officials had acknowledged that the cadres had locked up the offices as a gesture to protest against the District Council Secretary.
Mr Chali explained that the cadres complained that they had grievances against the CS that are related to working culture as well as alleged indifference towards the PF party structure in the district.
Mr Chali said that the cadres alleged that the CS worked in isolation and believed that the council chief executed all the decisions without consulting the councillors in the council chamber.
He said cadres were also critical of the work culture of the CS, saying he allegedly did not delegate work to the Deputy CS whenever he was out of the station.
He cited the issue of the plots that were advertised for sale by the council, saying the CS had monopolized the decision making with regards to fixing the prices of the plots.
Mr Chali said it was not surprising that the sales of these plots had disappointed as the K50 per square meter price was deemed to be too expensive by many people.
He said that the manner in which the CS is believed to have handled the sale of plots had only resulted in making Mkushi a very expensive location to buy titled plots.
He mentioned that apart from the dissatisfaction with the CS, cadres were also unhappy with the employment trend at the council, explaining that several people from outside Mkushi are said to have taken over jobs that included Casual daily Employees (CDEs).
Mr Chali appealed to the Public Service Commission to look into the matter, adding that it was saddening to learn that the council's Fire Department had recently employed 7 untrained people from outside Mkushi.
He said this employment trend was also contributing towards precipitating the cadres' anger towards the local authority.
Meanwhile, Management at Mkushi District Council declined to comment on the issue involving the PF Cadres and the CS Everty Ng'andu.