A second half brace by substitute Evans Kangwa ensured that Zambia came back from a goal down to defeat Uganda 2 – 1in an international friendly match at Mwanawasa Stadium on Wednesday .
After a goalless first half in which both sides struggled to create chances in front of goal substitute Hamis Kiiza opened the scoring six minutes after…See More
— with Kennedy Kapini, Kevin Bright Mumba, Mwaba Dinky Mandy and Memory Mugoba.
TICKETS LINES FOR ZAMBIA VS UGANDA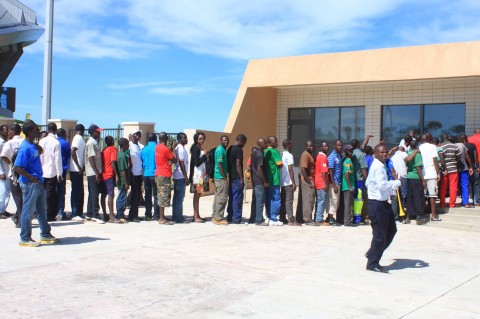 Match tickets for the international friendly match between Zambia and Uganda are now on sale at Levy Mwanawasa Stadium. Other sales points are Zampost Centres in Kitwe, Ndola and Luanshya.
VIP Wing – K250.00
Lower West Wing – K150.00
Upper West Wing – K100.00
Lower & Upper Eastern Wings – K30.00
South Upper & Lower Wings – K20.00
North Upper & Lower Wings – K20.00