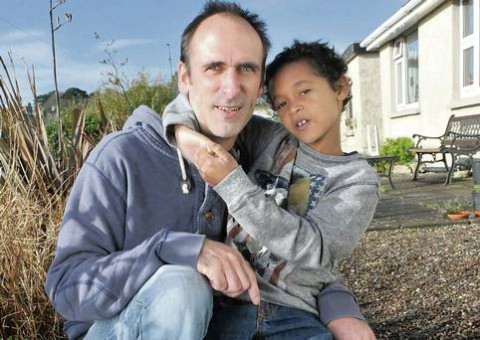 The private investigator who helped an Irish father trace his son in Zambia, has been cleared of any wrongdoing.
The man was last month charged with assisting a child abduction after Cork father Richard Quarry employed him during his epic seven-week trip to rescue his son Ethan (7).
Mr Quarry's estranged wife Elizabeth Daka had fled to Zambia with their son.
He triumphantly brought his son home but soon after they arrived into Ireland, Mr Quarry learned that the private investigator was being questioned by Zambian police.
Today, Mr Quarry said having the charges dropped against the Zambian native means another chapter can be closed in the whole saga.
"When he got arrested, he was very worried. The charges were very serious. He was concerned that he was going to be locked up."
"We suspected that they had nothing on him anyway and that they didn't know the facts."
"Once they realised I had full custody and [Ethan's] country of residence was Ireland, then there was no wrongdoing."
Mr Quarry sent legal papers to the private eye proving that himself and Ethan had been deported, and the investigator was not involved in any wrongdoing.
"When we left Zambia, I told immigration as close to the truth as possible and that Ethan had entered in under another passport. They officially deported me and Ethan based on the facts.
I scanned and sent it to the investigators and they said that I'd been deported."
The private agent has a copy of the deportation letter along with a letter from An Garda Siochana that states that his ex-wife is wanted on a European Arrest Warrant for abducting Ethan from Ireland.
The investigator was arrested with Ms Daka complained that her son Ethan had been taken out of the country.