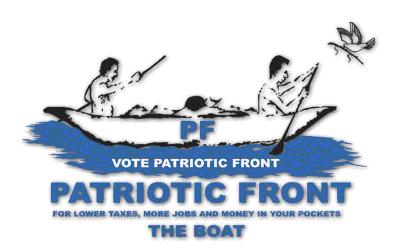 The Patriotic Front (PF) has scooped the Namando Ward by-election with a landslide victory in Luampa district of Western Province.
PF candidate, Shisahau Muthala, poured 336 votes beating his rival from United Party for National Development (UPND), Kaumba Chinyama, who only managed to get 146 votes.
Returning Officer Peter Mulenga has declared Mr Muthala as duly elected councillor for Namando Ward.
PF Western Province Party Secretary, Mark Siwale, said the victory by PF in Namando is a sign that the party is progressing well in the district and province as a whole.
Mr Siwale has called for unity within the party, adding that the elected councillor can only achieve campaign promises if there is unity.
He has disputed claims from opposition political parties that the elections were not free and fair.
And winning candidate, Shisahau Muthala, said he will work hard to bring development to the people of Namando.
Mr Muthala thanked the people of Namando for showing confidence in him and promised to deliver on campaign promises.
Meanwhile, the UPND has not conceded defeat, saying there has been a lot of electoral malpractice by the PF.
UPND Western Province Coordinator, Kingsford Nasilele, said the elections had a number of irregularities starting from campaign period to the polling day.
He alleged that the PF was using government vehicles for campaigns and there was vote buying.