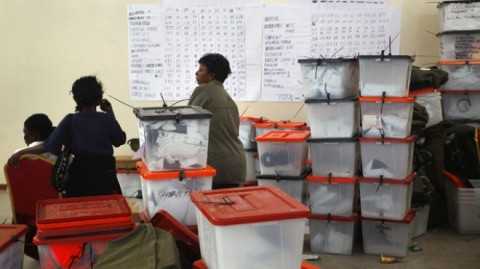 Forum for Development and Democracy Lusaka Province Chairman, James Musemuna, has welcomed government's pronouncement that ballot papers for the 2016 general elections will be printed in the country.
Mr Musemuna said the printing of ballot papers by the Government Printing Department locally was highly commendable.
He told ZANIS in an interview that the printing of ballot paper outside Zambia by foreign printing companies was too costly for the country to continue.
Mr Musemuna observed that the printing of the ballot papers locally will guarantee security as stakeholders will be able to monitor the printing process to avoid tampering with the papers.
He has since urged government to ensure that the machinery at the Government Printer is in good state prior to the printing process so that the pronouncement of having the ballot papers printed in Zambia is successful.
The pronouncement was made by Vice President Guy Scott in Parliament last week.
Meanwhile, Mr Musemuna said it was worrying that many lives have continued being lost through road traffic accidents.
He said government should consider putting up dual-carriage ways on the country's main roads to help minimize the increase of traffic accidents on the Zambian roads.
Mr Musemuna has also urged motorists, especially truck and bus drivers, to avoid travelling in the night because most of the accidents having been taking place in the night.