Vice President, Guy Scott, has defended his wife, Charlotte's inclusion on the Zambia Wildlife Authority (ZAWA) Board, saying she is committed to service delivery contrary to assertions of 'soliciting' funds.
Dr Scott says his wife is merely a volunteer and she gets no remuneration sitting as a Chairperson on the ZAWA Board.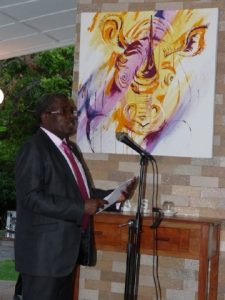 Others currently sitting on the ZAWA Board includes prominent farmer Guy Robinson and Tourism Permanent Secretary, Stephen Mwansa.
The Vice President clarified in Parliament that Mrs Scott is not pocketing a single Ngwee directly or indirectly from the Board. This was during the 30-minute Vice President's oral question time.
The Veep was responding to a question raised by MMD Chembe Member of Parliament (MP), Mwansa Mbulakulima, who wanted to find out the inclusion of his wife, Charlotte sitting on the ZAWA Board.
Dr Scott, who is also Patriotic Front (PF) Lusaka, Central MP, explained that Charlotte was working for UNICEF but her employer asked her to vacant from the UN body job following his appointment as Republican Vice President in 2011.
He is, however, proud that his wife is rendering her services to help the under-17 football team, nicknamed the Junior She- polopolo, to excel in soccer besides being the Matron of the Ministers' Wives Club whose core agenda is charity work and to assist vulnerable communities.
And Dr Scott has urged PF MPs to work hard or be booted out from the ruling party because the PF culture is founded on service deliver and does not condone laziness.
He also called on civil servants to be abreast with the PF party manifesto.
The Vice President clarified that the statement by the Head of State that most PF MPs are 'useless' is a signal for them to pull their socks and deliver to the aspirations of the people who sent them to National Assembly.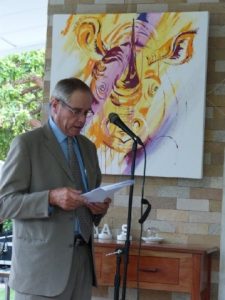 He was answering MMD Sinda MP Levy Ngoma who challenged PF MPs to resign on grounds of abusing tax payers' money since President Michael Sata considered most of them useless.