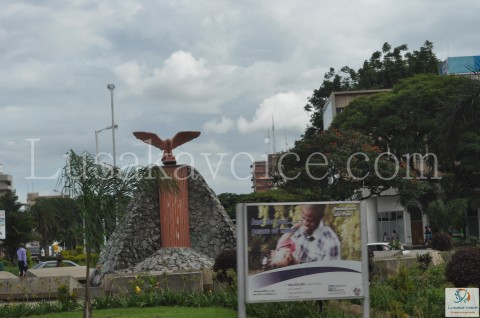 The Lusaka City Council is working on ways of computerising the operations of its financial system.
Lusaka Mayor Daniel Chisenga disclosed in Lusaka today that the council would want to make sure that all the financial activities are monitored.
Mr. Chisenga, who featured on Morning Live programme on ZNBC Television in Lusaka this morning, said the scam of misapplication of funds that was unearthed at the Inter-City Bus Terminus was unfortunate adding that the council has since moved in to control the situation.
He said the incident was discovered after the council noticed a reduction of revenue from the station, saying the curtail that was involved in the corrupt activities has since been identified.
Mr. Chisenga said the theft could have gone further had it not been for the alertness of the council to monitor its operations.
He said the misapplication of funds took place in a space of two months between November and December 2013.
Mr. Chisenga said among those involved were a head of procurement, an assistant accountant, and three cashiers.
He said a report has already been done and findings were that there was evidence of fraud in the operations and measures to stop the theft have been put in place.
Meanwhile, the Lusaka Mayor noted that garbage collection in the city of Lusaka was a big problem that requires concerted efforts.
Mr. Chisenga said there was need to train the mindsets of the people on the importance of throwing garbage in designated places.
He said in its efforts of improving the prevailing situation, the council has developed ward funds that will assist councilors in managing waste in their areas.
Mr. Chisenga however said the council was working hard to ensure that the challenge of garbage in Lusaka is done away with.
He also said Lusaka city was growing and hence the demand for services was slowly increasing, making it difficult for the local authority to operate smoothly.