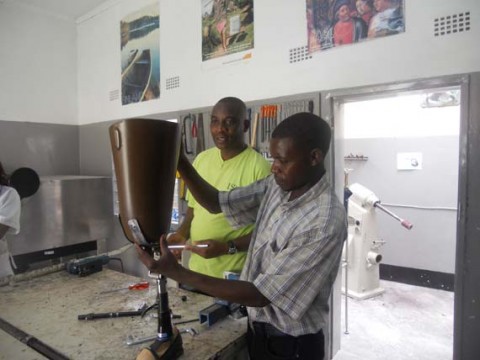 The Kasama Network for persons of disabilities (KANPED)  appeals for a 70 thousand  from well wishers towards the purchase of a building to be used as a  survival skills  complex for persons with disabilities.
Chairperson of the network Patrick Chilufya said the funds will go a long way as the project will absorb school leavers with disabilities and impact them with life survival skills.
 ZANIS reports that Mr. Chilufya said this in an interview in Kasama District, yesterday.
 He mentioned that primary schools for the disabled are in adequate and most of disabled children would rather be in streets begging.
The Chairperson said when this project is complete it will greatly help disabled youths as it  will hold potential opportunities in the areas of self employment such as cookery, carpentry, metal work and basketry.
He said the facility will also help disabled youths to acquire trades and skills that will development them in communities.
He said the facility will also teach early childhood education for children with disabilities with emphasis on orphaned and vulnerable children who are mentally challenged.
 The total cost of the building is 130 thousand and network as managed to pay a down payment of 60 thousand from Constituency Development funds (CDF) and is appealing for the remaining 70 thousand to complete the payment.
 And a disabled youth Mwape Chitalu appealed to well wishers to render the help needed as the survival skills center will facilitate the disabled with skills that will build and improve their livelihood in communities.