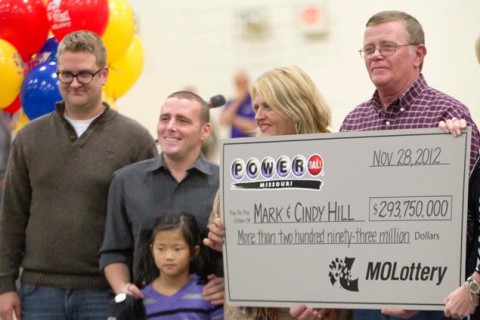 Jackpots like Wednesday's anticipated $400 million-plus Powerball can grant a lot of wishes. But what if you were the only winner, and you had but one chance to blow all that money on a single purchase?
If you ignore the cautious advice of accountants and money managers and are ready to spend big, real estate listings, auction houses and even simple web searches are full of ideas to separate you and your newfound wealth.
A single winner taking the lump sum payout would end up with about $230 million. Opting for the quick cash grab, accounting for taxes, would still leave more than $100 million to invest wisely.
Or spend frivolously, if that's how you roll.
"When you look at $100 million, you think that well will never run dry," said Mark DiGiovanni, a certified financial planner in Atlanta. "If you have $100 million and lose it, that's probably worse than having never won at all."
Changes in the ways big multistate lotteries like Powerball and Mega Millions are played have increased the frequency of staggering jackpots. The nation's biggest lottery prize was a $656 million dollar Mega Millions jackpot in March 2012 that was shared by three winning tickets sold in Kansas, Illinois and Maryland. The second-largest came in December, a $636 million Mega Millions prize. The two winning tickets were purchased in San Jose, Calif., and Atlanta. The biggest Powerball jackpot ever was a $590.5 million prize won by a Florida woman last May.
St. Louis security guard Gerald Mukes, 36, has modest aspirations. He plays Powerball three to four times each month and planned to purchase several tickets before Wednesday's drawing. Pressed for his wish list, Mukes could only muster a $100,000 home, though he did suggest an interest in traveling the world "like a rolling stone" before settling down.
"Nothing superbig," he said. "I understand about being hungry."
But why let a little common sense get in the way your dreams?