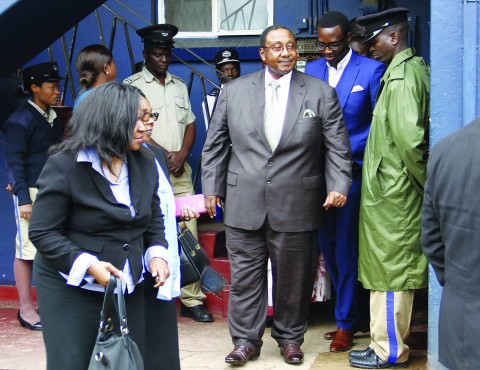 Dear Afternoon friends,
Following your concerns, I have filed in an injunction against my expulsion because in line with rules of fairness and natural justice, I retain my right to be heard. Without even being availed the so-called letters of suspension and expulsion by the provincial executive, there has been a fierce urgency from these colleagues to see me expelled from a party I sacrificed for. The outcome has been pre-determined from inception.
The electorate in Kasama Central have made it clear that they are against any unnecessary by-election which is costly to the taxpayer. I have taken time to listen to them that they are interested in development and not endless bye elections which they see as a waste of the country's meager resources in the midst of greater challenges such as unemployment and poverty levels which remains high since most of them cannot even afford essential commodities like mealie meal. I have agreed with them. It therefore remains up to those who seek to trigger a by-election and the people of Kasama Central will be forced speak through the ballot box.
It is also common knowledge that since my decision to resign as Defense Minister arising from the Chitimukulu stand-off, I have suffered insult and injury from some PF government colleagues and their backers at a known newspaper who out of ill will and malice have tended to portray my resignation from Cabinet as insubordination and indiscipline warranting resignation or expulsion from the party – all fabricated lies! I hold nothing against anyone. All I'm interested in is justice being seen to be done.
Let me repeat that my decision to resign was an act of respect and not contempt for President Michael Sata. I am grateful for the privilege he gave me to serve in his administration as Defense Minister. Needless to say, I am a member of the PF, a party I have stood with through thick and thin. Indeed, history will vindicate me that I was right to have taken the principled decision I took.
Finally, I want to thank the people of Kasama Central, and Zambians at large for your continued support. I call on all Zambians to remain united towards making our country better. I pray that God's peace and love for Zambia will fill our nation to the full.
May God Bless Zambia.