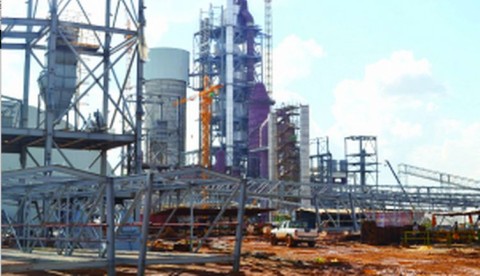 CEMENT production in Zambia is expected to reach above 2.5 million tonnes per annum when Dangote Limited commissions its cement factory in Ndola at a cost of US$400 million this year.
The Dangote Cement plant is expected to produce between one  million and 1.2 million tonnes of cement per annum.
This will add to the over 1.5 million tonnes of  cement that the country is currently producing per annum from the Lafarge in Lusaka and Ndola plants as well as Zambezi Portland also in Ndola.
Senior general manager for Dangote Projects, Anand Kameshwar said during a recent  tour of the cement factory in Ndola  that,  the facility would start operating by July this year.
Mr Kameshwar said installation of major equipment at the plant by Sinoma Engineering of China was nearly complete.
"Most of the major equipment has been installed and the project is on course and should be complete by July," Mr Kameshwar said.
He added that, cement was an essential commodity in the construction industry hence the decision by one of Africa's largest conglomerates to invest towards production of the same in Zambia.
Mr Kameshwar said Dangote would contribute significantly in mitigating cement shortages that have resulted from high demand of the commodity due to construction activities.
Dangote was also constructing a 30 Megawatt power substation that would start functioning in May this year.
"This facility will provide electricity to the cement plant which is expected to consume 25 Megawatts of power per day," he said.
Mr Kameshwar said the cement factory will open up other avenues for Dangote to increase its investments in Zambia.
He said once operational, the cement factory would create 700 new jobs for Zambians.
"At the moment, our focus is to complete the project and supplement cement production in Zambia but we are certain that this project will definitely open up room for others to follow," he added.