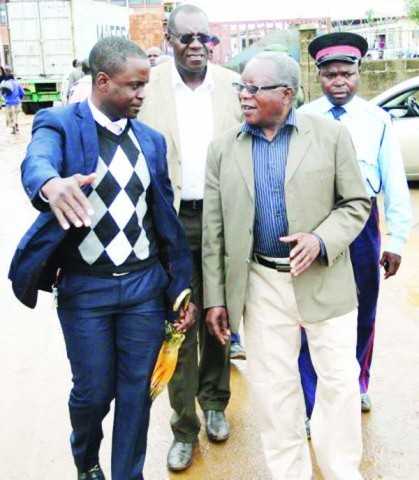 CHIEF Government spokesperson Mwansa Kapeya has described as regrettable and retrogressive, a statement by Council of Churches in Zambia (CCZ) general secretary, Susanne Matale that there is no logic and value in celebrating Zambia's Golden Jubilee.
Reverend Matale was quoted on Radio Phoenix news yesterday as saying there was no value in celebrating 50 years of independence this October since Zambians were still wallowing in poverty.
Mr Kapeya, who is Information and Broadcasting Services Minister, said contrary to Rev Matale's sentiments, Zambians had every reason to celebrate the country's 50 years of independence as they had always done in the past 49 years.
"The statement is regrettable and retrogressive. Zambia, like many other countries world-over, still faces many developmental challenges, but this does not mean that we should not celebrate our independence which was achieved at great cost and sacrifice.
"Our founding fathers and mothers spared nothing in freeing Zambia from the yoke of colonialism. No pain was too hard for them to bear, no load was too heavy for them
to carry. Indeed no life was too precious for them to lose for the cause of freedom, prosperity and dignity for Mother Zambia," he said.
Mr Kapeya said no amount of material or monetary reward could ever suffice to thank the gallant men and women for the immense sacrifice they made in liberating the country.
"As Zambia turns 50 later this year, it is opportune to remember the Kaundas, Nkumbulas, Kapwepwes, Kamangas, Bulawayos, Mama Chikamoneka, Mama Kankasa, Grey Zulu,  and indeed  many other unspoken heroes and freedom fighters.
"We remember and pay tribute to them and never forget that it is to them that we owe the freedom we enjoy today as a sovereign nation," he said.
He said the country had been at peace for the past 50 years during which it had peaceful transitions of power from one Government to another over the years, much to the envy of the world.
He said Rev Matale's argument that it was meaningless for Zambians to celebrate 50 years of independence in the midst of poverty was akin to the misplaced notion that the poor should not celebrate their birthdays and wedding anniversaries.
He said just like the United States and other developed countries celebrated their special days, Zambia should also celebrate its special day proudly and freely like the national anthem stated.
Mr Kapeya said this was the reason why President Michael Sata had intensified and accelerated the pace of development to uplift people's living standards.
"Roads, schools, universities, clinics, hospitals and other social and economic infrastructure and facilities are being built countrywide.
"We have placed high premium on job creation through creation of a conducive environment for both local and foreign investment," he said.