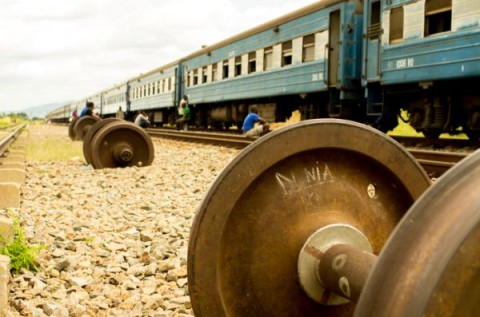 Tanzania-Zambia Railway Authority is finalizing a deal that could more than triple the volumes of maily copper transported by Netherlands-based trading company Trafigura Beheer BV over its network, a spokesman said.
TAZARA, as the 1,860-kilometer (1,156 miles) network jointly owned by the Zambia and Tanzania governments is known, may transport as much as 30,000 metric tons of raw materials a month for Trafigura's logistics unit Impala, compared with about 8,000 tons now, Conrad Simuchile, a spokesman for the railway, said in an e-mailed response to questions yesterday.
"Our collaboration with Impala alone has the potential to double or triple the current annual tonnages" of the company, he said. "Impala has the muscle to inject sufficient resources to get TAZARA to operate more efficiently."
The network has suffered from underinvestment since it was built by China in the 1970s and volumes fell to a record low last year. Impala transports copper from mines in Zambia, Africa's biggest producer of the metal, and access to the TAZARA may provide a cheaper and more efficient route to the port in Dar es Salaam in Tanzania.
The Trafigura unit signed a memorandum of understanding with TAZARA in January that will allow it to run its own trains on the line. Impala contracted Vecturis NV of Belgium to complete a due diligence exercise and draft a partnership proposal by April. Vecturis will operate trains on behalf of Impala.
"It is not just a matter of bringing in locomotives and wagons, but all parties are fully aware that finances need to be injected in the track itself, the workshops and the communication facilities," Simuchile said.
Victoria Dix, a spokeswoman for Trafigura, declined to comment.
TAZARA plans to spend $211 million on upgrades by 2018, the company said on Dec. 16.
To contact the reporter on this story: Matthew Hill in Lusaka at [email protected]