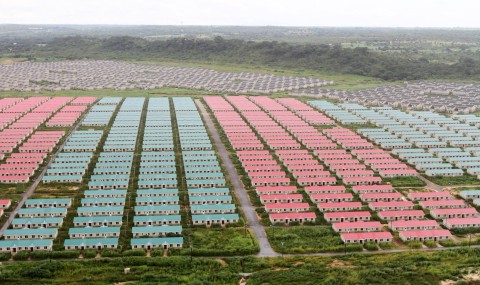 PF GOVT's EFFORTS IN IMPROVING THE GENERAL WELFARE OF OUR DEFENCE FORCES
Today, I wish to share with you our Government's progress in the provision of accommodation for our distinguished men and women in uniform for the Zambia Army, Zambia Air Force and Zambia National Service. As of December 2013, a total of 4,336 medium and low cost housing units were constructed and handed over at the following sites:
1. Zambia Army L85 – 2,830 housing units;
2. Zambia Air Force Twin Palm – 1,001 housing units;
3. Zambia National Service Makeni – 105 housing units;
4. Zambia Army Chindwin (Kabwe) – 275 housing units;
5. Zambia Army Taun Gap (Mufulira) – 125 housing units.
In addition, about 77% of the works have been done towards the completion of the Out-Patient and X-Ray Departments with Associated External Works at the Northern Command Military Hospital in Ndola. Furthermore, the construction of Hospitals is on-going at the following places:
1. Construction of Air Force Hospital at Air Headquarters;
2. Construction of Mini Hospital at Zambia National Service, Makeni;
3. Construction of a Clinic at Zambia National Service Munsakamba and Mkushi;
4. Construction of medical stores at Arakan Barracks.
Going forward, our plan as Government is to construct additional housing and rehabilitate the existing infrastructure for men and women in uniform across the country in line with the PF. MCS – 12/02/14