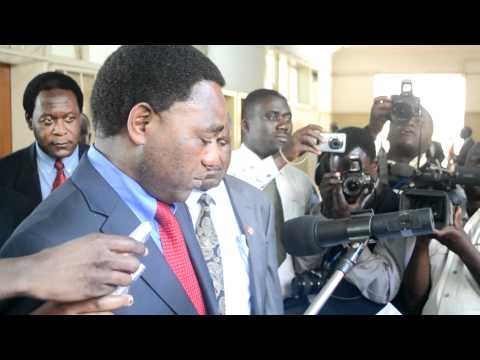 GOVERNMENT has advised United Party for National Development (UPND) president Hakainde Hichilema to fully understand the duties of a republican President before making unsubstantiated comments on them.
Chief government spokesperson Mwansa Kapeya said this in light of Mr Hichilema claiming that he had recalled President Sata from his holiday in the UK.
Mr Kapeya said yesterday that a President does not abandon official duties even when he is on holiday, saying as an aspiring President, Mr Hichilema should know this.
"Government wishes to advise the opposition leader that even when the President is on leave, he does not abandon his duties. He very much performs his functions, and President Sata despite being on leave was very much aware of this fact and he was performing his functions," Mr Kapeya said.
He said Mr Hichilema misinformed the nation when he alleged that the President was in India for treatment without credible evidence.
"Mr Hichilema misinformed the nation [that] President Sata was flown to India for treatment and now that he has begrudgingly witnessed his return he is struggling to remain credible," Mr Kapeya said.
Mr Kapeya, who is Minister of Information and Broadcasting Services, said Mr Hichilema should work on winning the 2016 general elections because the country can only have one President for a specific term of office.