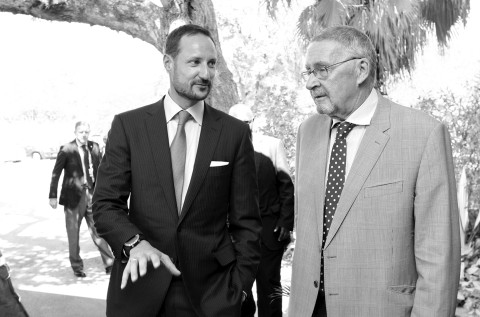 Vice president Dr Guy Scott  has advised  delegates to  the PF provincial conference  on the Copperbelt  to choose candidates who will delivery and contribute in strengthening the party.
Dr Scott implored delegates to vote for candidates who will help to foster peace and unity within the party.
He  said Copperbelt was an important province for the PF hence the need to choose leaders that will help organise the party ahead of the general elections in 2016.
ZANIS reports that the Vice president said this in Ndola on Saturday when he officially opened of the conference.
The Vice president cautioned delegates to be weary of people alleging that they have been endorsed by the president as the head of state has not endorsed anyone candidate.
Dr Scott appealed to the candidates and delegates to engage in clean campaigns and show the people of Zambia that Copperbelt is peaceful.
Meanwhile Dr Scott has rubbished reports alleging that their  is in fighting among the top leadership in the ruling party.
The vice president told the delegates attending the Copperbelt PF provincial conference to treat such reports of in fighting in the PF as mere lies.
Dr Scott assured the delegates that PF top leadership was intact adding that delegates should vote for leaders who will contribute in making the party strong.
And PF chairman for elections Sylvia Masebo has expressed happiness in the manner the preparations of the conference were done.
She told the vice president that the preparations were done in a smooth and peaceful manner ahead of today's official opening.
Ms Masebo said the harmony that charterzied the conference was due to the good organisation prior to the opening of the conference.
Meanwhile Ms Masebo has cautioned delegates to desist voting for camps but to voter for leaders that will contribute in strengthening the party on the copperbelt.
She advised delegates to vote for individuals who can deliver and not promote camps.
Ms Masebo stressed that as chairman for elections she does not want to see people voting for camps.
Speaking earlier Copperbelt provincial minister Mwenya Musenge said the PF on the Copperbelt will continue to rally behind the president and the party.
Mr Musenge told the vice president that Copperbelt will not accept to be distracted by distracters.
The provincial minister said the party on the Copperbelt has resolved to remain united .