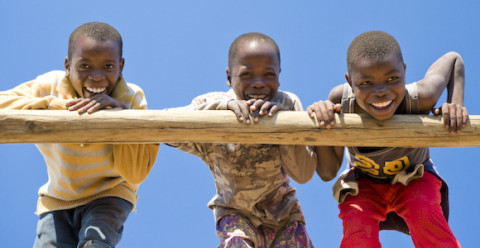 RA1SE – ONE for Good Causes will this year, along with a number of volunteers, will be raising funds for its project in Zambia, organised in collaboration with Lusaka's "Youth Organisation for Orphans".
The project, when finalised, will see 40 orphans residing in the home permanently.
RA1SE – ONE for Good Causes, is a non-governmental organisation (NGO) (VO917 in process) that aims to promote collaborative work between NGOs, with businesses, charitable trusts and individuals, to further improve the impact of charitable initiatives in Malta and overseas.
The founder Julian Azzopardi is not new to voluntary work.  In 2006 urged by the need for a change, he decided to leave his job with the European Commission in Brussels and dedicate his time to others. His first trip lasted 16 months and took him to India, South Africa, Brazil, Boliva, Peru, Ecuador, Colombia.
The passion stuck and in 2008 he volunteered in Zambia, Malawi, Tanzania and back to South Africa. Whilst in South Africa he also completed a Masters Degree in socio-economic development from the School of Development Studies in Durban. On his return to Malta in January 2011, Julian started work with Inspire – The Foundation for Inclusion. Last year, Julian led a group of Maltese up Mount Kilimanjaro as part of Kilimanjaro Challenge 7.
This year Julian will be embarking on the Zambia project.
The project entails the construction and finishing of three houses and an administration block, a water reservoir and a farm. The intention is to make the home as self-sustainable as possible, while providing opportunities for the orphans to learn new skills that help them become more employable at the end of their educational career.
Once the works are completed, 40 orphans, aged between seven and 18 years will be able to reside in the home on a permanent basis. The total amount of funds needed for the project is estimated to be approximately €90,000. RA1SE has committed to make good for a third of the cost.
Those that wish to help RA1SE in the fundraising activities are welcome, and may contact Julian directly.
details about RA1SE please visit https://www.facebook.com/RA1SE or send an e-mail to[email protected]
Photo Credit : CHIKUMBUSO WOMEN AND ORPHANS PROJECT IN ZAMBIA