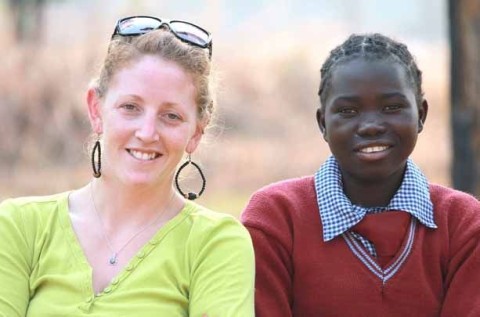 Soprano Rachel Mallon and a group of talented musicians will perform Feb. 15 to raise funds and awareness for Same World Same Chance.
The concert is hosted by Central United Church and promises to chase away the winter blues. The musical performance begins at 2 p.m. and admission is by free-will donation.
Stratford-raised, Mallon is an accomplished vocalist who teaches at Western University. She will perform songs from Herodiade, Smash and The King and I accompanied by pianist Charmaine Fopoussi.
Same World Same Chance was started in Zambia in 2008 by high school chums Marissa Izma and Kimberly Hurley. Izma still lives in Kibombomene, Zambia and with the help of modern technology the girls from the Same World Same Chance school will perform at the concert too.
Closer to home, Tenor Jason Kehler, formerly of the Canadian Opera Chorus will perform with accordionist Andrea Pireddu.
Cindy Zhang, the youngest soprano finalist in the New Tang Dynasty International Vocal Competition at Carnegie Hall, will also perform.
For a change of pace, the jazz band from St. Michael's Catholic Secondary School will play some upbeat, contemporary numbers.
The flavour of the evening will make another sharp turn when percussionist Carol Taylor plays her steelpan drums.
Soprano Meaghan Sider and tenor Joshua Clemenger will dance, act and sing highlights from the beloved musical Oklahoma.
Meanwhile Emily Flack, a singer, songwriter and step-dancer who blends roots, Celtic, country, contemporary and jazz will bring her unique sound to the stage. She has been a guest artist with Leahy and Natalie MacMaster.
To round out the talent, Derek McIntyre will perform some of his own tunes on guitar.
For more information about Same World Same Chance go towww.sameworldsamechance.org.