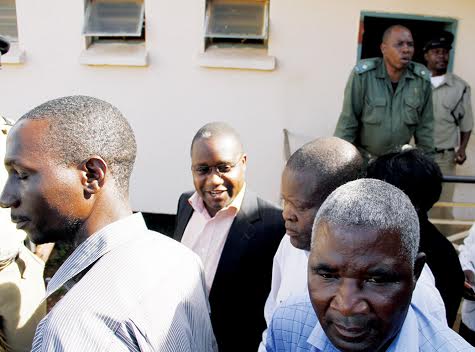 CHISAMBA member of Parliament Moses Muteteka has been released on a K2,000 bail pending appeal against his five-year sentence slapped on him by the Lusaka Magistrate's Court.
This is in a matter in which Muteteka is charged with one count of theft of motor vehicle.
Principal Resident Magistrate Aridah Chulu granted Muteteka bail on condition that he provided two working sureties in the like sum but in their own recognisance.
Last week, Mrs Chulu convicted Muteteka after she found him guilty of theft and sentenced him to five years in jail with hard labour.
Muteteka has since filed a notice of appeal to the High Court against his five-year sentence, saying the trial court erred in fact and law when it convicted him when there was evidence showing that he merely exchanged his vehicle with Chisamba Constituency at the time he was arrested, rendering no loss to the constituency.
He argues that the trial judge misdirected herself in fact and law when she held that he fraudulently registered the vehicle in his name when evidence shows that the exchange of vehicles happened after the constituency requested him to do so.
Muteteka further contends that the court erred in fact and law when it held that he deprived Chibombo District Council of the motor vehicle and that it was not registered in the council's inventory.
He said the veh icle was bought for Chisamba Constituency and not Chibombo District Council.
It is alleged that Muteteka, on May 24, 2010 in Lusaka, stole a motor vehicle namely a Mitsubishi Fuso light truck registration number ABX 3529, valued at K75,000, the property of Chibombo District Council, which he registered in his name.