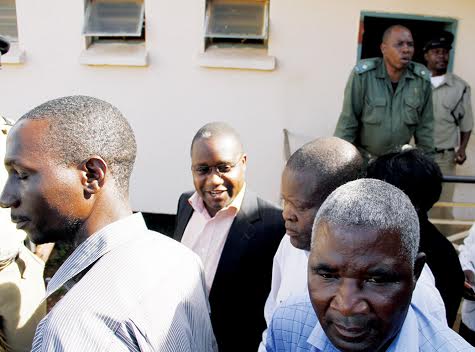 FORMER Local Government and Housing Deputy Minister Moses Muteteka was yesterday set free after the Lusaka magistrate's court granted him a K2,000 cash bail pending the hearing of his appeal by the High Court.
Lusaka principal magistrate Aridah Chuulu last week sent Muteteka to prison for five years for stealing a Fuso truck belonging to his constituency.
The MMD Chisamba Member of Parliament (MP) later appealed against his conviction saying Ms Chuulu misdirected herself in fact and law when she convicted him of the charge of theft of motor vehicle.
He further stated in his appeal that the magistrate misdirected herself in law and fact when she held that he fraudulently registered the vehicle in his name when there was  evidence to show that the exchange occurred after his electorates  requested him to do so and the procedure of changing ownership was complied with.
Ruling on his bail application yesterday, Ms Chuulu granted Muteteka K2,000 cash bail with two working sureties in the like sum but in their own recognaisance.
This means that Muteteka's sureties would not be required to pay the K2,000 now unless he jumped his bail conditions.
Muteteka was facing one count of a motor vehicle contrary to the law. Muteteka on May 24, 2010 in Lusaka stole a motor vehicle namely, a Mitsubishi Fuso light truck valued at K75,000, the property of Chibombo District Council in Chisamba constituency.