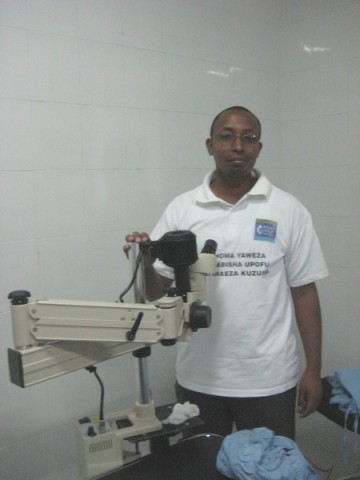 OVER K1 million has been spent to upgrade Solwezi General Hospital as part of Government's commitment to meeting the increasing demand for quality health care.
North Western Province Minister Nathaniel Mubukwanu said the hospital that was upgraded with support from the mining community in the area will enhance the provision of health care.
Mr Mubukwanu said in an interview in Solwezi yesterday that the hospital has increased its capacity to accommodate more patients.
"Over the years, the population of Solwezi has increased due to mining and other economic activities and this has meant increased demand for health care as well but the hospital was getting too small to meet the demand," he said.
The minister said apart from upgrading of the hospital, construction of health posts is underway to enhance the provision of quality health care in the province.
"The province is also benefiting from the 650 health posts to be established in the country. The Patriotic Front government remains committed to bringing quality health services closer to the people and the health posts and upgrade of hospitals and clinics demonstrate Government's commitment," he said.
Mr Mubukwanu also said Government has upgraded the Solwezi School of  Nursing  to offer advanced qualifications to school leavers planning to join the nursing profession.
"The nursing school has been upgraded to offer registered nursing qualifications from the previous enrolled nursing qualifications. All this is clear testimony of Government's commitment to improving health care delivery," he said.
Meanwhile, Mr Mubukwanu said 22 schools in the province will be upgraded to secondary schools.
This is in view of the increased number of pupils qualifying to secondary school.