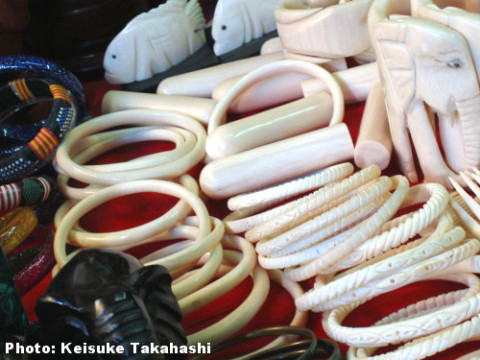 THE Zambia Wildlife Authority (ZAWA) has arrested a Chinese national for being in possession of two ivory hand bracelets without a statutory permit.
Both Zambia and China are party to the Convention on International Trade of Endangered Species of Wild Fauna and Flora (CITES) which prohibits commercial trade on ivory and ivory products.
Yu Yang aged between 45 and 50 years, was arrested on Wednesday at Kenneth Kaunda International Airport as he was about to leave the country via United Arab Emirates.
This is according to a statement released in Lusaka yesterday by ZAWA spokesperson Mwila Muliyunda.
Ms Muliyunda said Yang hid the bracelets in his laptop bag and was apprehended at one of the screening points.
Yang who is an employee of Lusaka's Camco will appear in court soon.
Ms Muliyunda said with the rise in illegal ivory trade suspected to have been obtained from poached elephants, ZAWA has reinforced sensitisation to ensure culprits are brought to book.