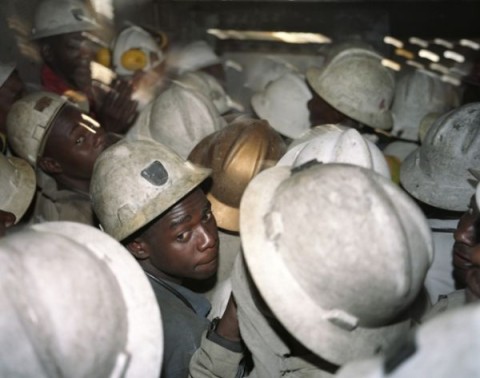 A KITWE magistrate's court has jailed four Mopani Copper Mines (MCM) workers for fraudulently false accounting, money laundering and theft by public servant involving over K19 million.
High Court deputy director of court operations Charles Zulu, sitting as chief resident magistrate, sent to jail Kumbi Wanjamb , 52, a contracts clerk, Kelvin Kombe, 35, Dean Mukuka, 36, and Danny Mwenya, 37, all account clerks at MCM to three and five years imprisonment with hard labour.
Wanjamba, Kombe and Mukuka were sentenced to three years imprisonment while Mwenya was slapped with a five-year jail term.
The four were jointly charged with Victor Nyirenda and Ernest Mwelwa who were, however, acquitted.
The workers were charged with 42 counts of false accounting, money laundering and theft by public servant involving a total of K19, 233,586,832 on various counts committed between 2004 and 2005.
They were accused of jointly and while acting together with intent to defraud, made a false entry into the MCM ellipse computer system using invoice number 227 to show that Molexia Investments had supplied services to MCM when in fact not.
Other false entries purported to show that Stanchil investments, Forgian Engineering and Locoman Trading had supplied services to the mining company when not.
On the money laundering charges, the accused fraudulently shifted costs in the MCM ellipse computer system for operational costs for the purpose of concealing and disguising the true source of funds and, thereby, acquired or realised various properties from the said proceeds of crime.
The workers were also accused of stealing various amounts of money from MCM on different dates.
They were, however, acquitted on some accounts.
In sentencing the four, Mr Zulu said he had considered what was said in mitigation by defence lawyer Samuel Twumasi that they were remorseful and had lost their jobs because of the case.
He, however, said the law of justice had to be applied due to the gravity of the offence and the value of the money involved.
Earlier, Drug Enforcement Commission public prosecutor Susan Mwamba, leading the prosecution team, had applied that the properties acquired through the proceeds of crime either be surrendered to MCM or forfeited to the State.
The matter comes up tomorrow for bail application.