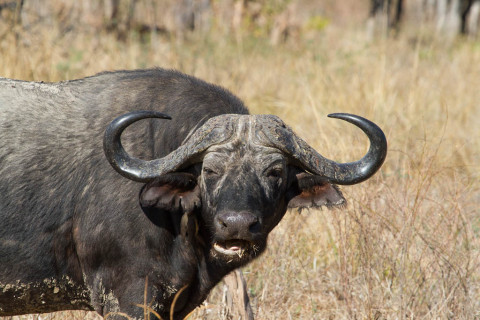 The Zambia Wildlife Authority (ZAWA) has cropped the Buffalo that wounded two villagers in Mulinga area of Liuwa National Park.
Liuwa National Park Park Manager Raquel Filgueiras confirmed the development to ZANIS in an interview.
Ms Filgueiras explained that management decided to kill the animal because it was unlikely that it would change its violent behaviour.
She said management hired a veterinary doctor who examined the animal and discovered that it had broken muscles on one of its eyes hence its behaviour.
The park manager further disclosed that the doctor recommended that the animal be killed or be put on medication.
But management decided to have it killed because its behaviour was unlikely to change and it could have caused serious damages to the surrounding community.
And villagers said they still had a strong belief that the animal was still alive because they were not involved in the elimination process.
The villagers alleged that management was not transparent when dealing with the human-animal conflict in the park and wondered why the carcass was not given to them.
But Ms Filgueiras maintained that a highly toxic chemical known as M99 was used to kill the animal making it unfit for human consumption.
"The M99 the doctor used on the animal is highly toxic, just a mouthful of its meat was enough to kill someone. The animal was burnt to ashes and that was the only way to stop the human-animal conflict," she explained.
Ms Filgueiras however warned villagers in the park to be alert as they go about their business.
Last month two villagers sustained serious wounds after the Buffalo in question attacked them in Liuwa National Park in two separate incidences.