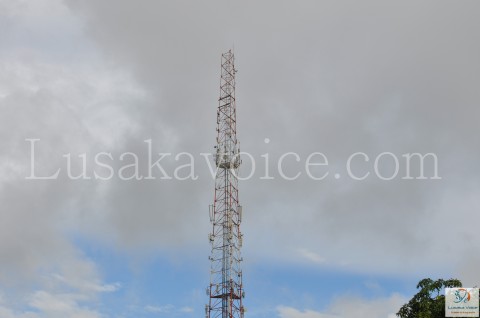 Government is to embark on a countrywide installation of 160 mobile communication towers aimed at reducing the cost of doing business, Transport, Works, Supply and Communication Minister Yamfwa Mukanga has said.
The towers would be connected to almost all the chiefdoms across the country in order to improve communication capacity in the rural areas.
Mr Mukanga said the mobile tower installations would reduce the cost of doing business for the mobile operators as they would be connected to the towers.
"The countrywide installations of mobile towers is expected to reduce the cost of installations mobile companies incur and we expect mobile and internet tariffs to reduce," Mr Mukanga said.
He said all the mobile operators will be connected to the same towers thereby reducing the cost of installation and the cost of doing business for the mobile operators in the country.
The mobile tower installations is earmarked to start in April this year and all the tenders had been floated and preferred bidders had already been awarded contracts.
Government was committed to making sure that all people in the country have access to mobile and Information Communication Technology (ICT) in order to spur economic development.
Mr Mukanga added that the successful installation of towers would increase business transaction in rural areas, adding that farmers would be using mobile communications to access inputs as well as market for their produce.