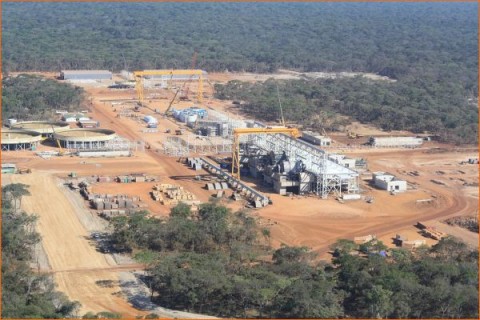 First Quantum Minerals (FQM) has disclosed that the company has invested more than K300m in the education and skills development sector.
FQM Country Manager, Kingsley Chinkuli, has since urged youths to take advantage of the various programmes the mining company has rolled out in the education and training sectors as they have potential to make a significant contribution in fighting poverty.
Gen Chinkuli said in a statement made available to ZANIS that youths who are unemployed should make use of the many programmes rolled out because they are holistic and comprehensive as they include early learning, primary, secondary, tertiary and adult literacy.
"The programmes that we have rolled out are coupled with massive investment in improving infrastructure and we are also ensuring that quality learning materials are in place," said Gen Chikuli.
Gen Chinkuli said the mining company, in collaboration with the Ministry of Education, Science, Vocational Training and Early Education, is running a three-year apprenticeship programme called Kwambula to boost the scarce artisanal skills, adding that it is open to school leavers to pursue training in power electrical, metal fabrication and boiler making.
He added that the company has also invested K6m in improving the physical infrastructure of schools and teachers' houses at nine basic schools in Solwezi and that it was also running a Kansanshi Quality improvement programme aimed at improving the capabilities of teachers at a cost of K7m.
The mining company recently became a signatory to the industry and government led skills training initiative aimed at enhancing human capital in the mining sector.