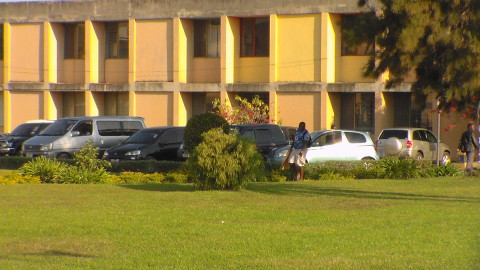 Education Minister, John Phiri has dismissed media reports that in excess of 1,500 Copperbelt University students have been barred from sitting for the 2013/14 Sessional examinations which will commence on 20th January, 2014.
Dr. Phiri in a statement issued to QFM News explains that in the spirit of helping as many students as possible to register, the examination registration threshold was revised to 75%, and that after further student and management consultations, the threshold was further lowered to 50%.
He says the effect of this reduction is that 5,982 students have made payments above 50%, 67 students have made payments but below 50% and that only 17 students have not made any payment.
Dr Phiri says the revision of the threshold and subsequent writing of Sessional examinations is on condition that students should settle any outstanding balance of fees by 5th March,2013, failure to which examination result slips will be withheld, ineligibility for course registration in the 2014 academic year and non graduation of defaulting students.
He adds that the University management also allowed course registration for students who did not register during the late registration period in August 2013, the extension which expired yesterday 16th January, 2014.
Dr Phiri says this based on the report sent to the Minister on the full-time students%u2019 examination registration for the 2013/2014 academic year.
He has since commended the CBU management for the steps it has made to allow the 5,982 students to meet the requirements.