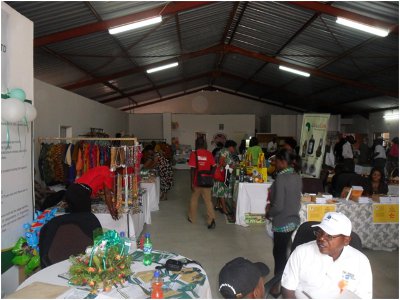 A COMBINED team of officers from Mufulira Municipal Council and Mulonga Water and Sewerage Company (MWSC) on Wednesday swung into action and closed down 30 business premises for operating below minimum health standards.
This is out of 122 businesses which have not been adhering to health standards.
Council public relations manager Melvin Mukela said in a statement issued in Kitwe yesterday that the local authority is disappointed that most trading facilities in Mufulira do not have running water after being disconnected for non-payment of water bills by the water utility.
"Since the traders are not meeting the required health standards, the council and Mulonga Water and Sewerage Company have resolved to close all premises which have continued operating without water.
"These traders had their water disconnected for months due to their failure to offset water bills and this is putting the consumers of their products at risk," Mr. Mukela said.
He said Mufulira town clerk Gertrude Chibiliti has in the past warned business houses without running water to stop operating until water is reconnected.
He said the action to close down the business premises is aimed at safeguarding the lives of people and to avoid outbreaks of water-borne diseases due to poor sanitation.
Mr Mukela said it is illegal for trading premises to operate without running water under the Public Health and Food and Drug Acts.
He said the local authority will not entertain traders who will fail to meet minimum health standards.
Mr Mukela urged members of the public to report businesses operating without running water to relevant authorities.
"The local authority has also observed with great concern traders coming from other districts to do business in Mufulira who have turned markets into sleeping places.
"The council would like to warn such marketeers to desist from doing so because it is not only illegal but it also puts their lives and those of the surrounding areas at risk in case of a fire in the market or they could be attacked by criminals," Mr Mukela said.
He said the council will not hesitate to fine anyone found sleeping in the markets.
Source