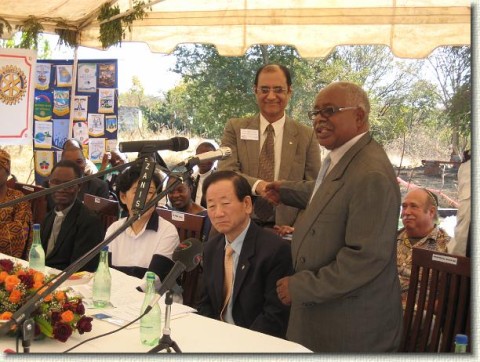 SOME suspected criminals have embarrassed security personnel by stealing a computer monitor, decoder, television set, printer and other accessories from Southern Province Minister Daniel Munkombwe's office.
The criminals gained entry into Mr Munkombwe's office, located at the provincial administration in Choma, after opening the main door using unknown tools.
Mr Munkombwe and provincial police chief Charity Katanga confirmed the theft which occurred in the early hours of yesterday.
The incensed minister wondered how the criminals entered the office when the provincial administration was always heavily guarded by armed police officers.
He told senior police officers at a Press briefing that he was disappointed with the 'lazy' attitude of two officers manning the offices at the time of the crime.
"I am very disappointed…this is strange, we always have armed officers guarding our offices but they couldn't hear these criminals breaking the door and getting the items," Mr Munkombwe said.
The provincial administration houses offices for the minister, permanent secretary, deputy permanent secretary, and Zambia News and Information Services.
The administration block also includes offices for Ms Katanga, the Drug Enforcement Commission, and the Disaster Management and Mitigation Unit.
Ms Katanga told the minister that investigations into the matter had been instituted.