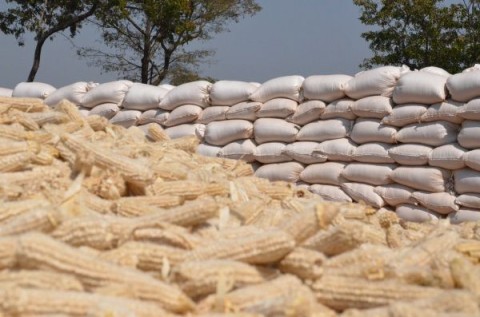 The ministry of education in Chilubi district in Northern province has received a donation of over one hundred metric tonnes of maize for schools feeding programme from United Nations (UN).
Chilubi District Education Board Secretary (DEBS) Stephen Muma confirmed receipt of maize to ZANIS in the area today.
Mr Muma said this week the district received 112.5 metric tons which came to a total of 2250 x 50 kilogram bags of maize.
He further explained that this is a continued programme which started in 2011 under the United Nations' World Food Programme (WFP). 
The DEBS stated that the programme was initiated for the purpose of reducing high numbers of absenteeism among pupils in most poverty stricken areas in the country.
He added that this enables many schools in the area to provide meals to pupils when they come for lessons as a way of attracting them to be going to school in such areas.
Mr Muma observed that since the programme started the levels of absenteeism has drastically reduced in many schools in the district.
He said the distribution exercise of maize which is likely to benefit all the 77 schools in the district has since started in readiness for the next weeks opening of schools.
Mr Muma further observed that the consistence in the provision of such food stuffs in schools will greatly benefit the people in the  area as it is not only going to increase the children's attendance list in classes but also to scale up the literate levels in the country.