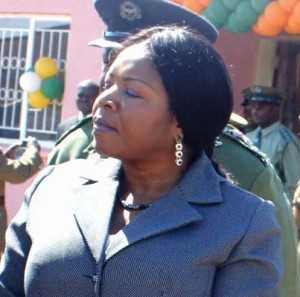 GOVERNMENT is in the process of procuring vehicles for the prison service so as to ease the challenges being encountered.
Deputy Minister of Home Affairs Elfreda Kansembe says Government is aware of the challenges faced by prisons in the country and that it is in the process of procuring necessary vehicles to abet such them.
Ms Kansembe has also reiterated Government's commitment to improving infrastructure in the judiciary so as to have an efficient and effective justice delivery system.
She said yesterday at the ceremonial opening of the Ndola High Court criminal calendar for this year that Government had embarked on massive infrastructure development across the country so as to mitigate the challenges  most Government institutions are facing.
"My Government is alive to the fact that in the midst of achievements scored by the judiciary, it has been faced with enormous challenges.
"For instance, here at Ndola High Court, I am aware that there is a serious challenge of infrastructure such that six judges are compelled to share two courtrooms," Ms Kansembe added.
The minister said she was also aware that senior police officers were in the tendency of missing court sessions and would engage the Inspector General to ensure that senior officers attended court when called upon to avoid unnecessary adjournments.
"Justice ought to be dispensed speedily and fairly and therefore unwarranted and inordinate delays siphon and deplete the much needed confidence that society requires in its judicial system," she said.
And speaking earlier, Ndola High Court Judge- in- Charge Mwiinde Siavwapa observed that there was  lack of interest in the criminal sessions by the police command in the district.
Justice Siavwapa noted that the absence of senior police officers during criminal sessions caused unnecessary adjournments as the junior officers that attended the sessions were ill-equipped to address certain matters that arose during the session.
"Honourable deputy minister, as you are aware, the success of the criminal justice system is highly dependent on the efficiency of the police.
A well-resourced and motivated police service is critical to the success of the criminal justice system," Mr Siavwapa said.
He also bemoaned the poor conditions in prisons and further appealed to Government to consider improving the welfare of the inmates and the suspects.
Meanwhile, Copperbelt prisons regional commander Sainani Banda has appealed to Government to consider building centres for juvenile offenders as there was congestion in the existing centres due to the increasing number of juvenile offenders.
Mr Banda said the juvenile offenders' centres were over- populated and that this would endanger the lives of the juveniles in case of a disease outbreak.