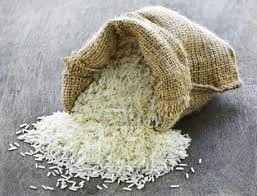 THE Government has been urged to curb the influx of imported rice in the country which has negatively impacted on the growth of the industry.
Stakeholders noted that the country has been flooded with imported rice mainly from Asia since liberalisation of the Zambian economy in the 1990s and Governmnent should immediately move in to stop the trend.
A Government ban on such imports would greatly encourage local farmers to grow more and boost growth in the industry especially that there is ready market for the produce.
Frontier Grinding and Packaging Limited (FGPL) managing director Dixon Chanda said in an interview in Kasama that Government should explore ways to help the rice industry grow looking at the potential the country has for the crop.
"Government should ban the import of rice which is killing the local industry, rice coming from Asian countries is cheap, despite being of low quality people opt to buy it at the expense of the local produce," Mr Chanda said.
Mr Chanda who is immediate past Zambia Rice Federation (ZRF) chairperson said this when a group of journalists visited his rice processing and packaging plant in Kasama, adding that the industry was capable of recording a surplus if measures were taken to reduce challenges being faced.
He added that, Government plans to revive the railway industry will ease transport challenges which he said were hindering growth of the sector.
And speaking in a separate interview in Chambeshi, Rhoda Mulenga a rice farmer said there was need for Government to encourage consumption of rice grown in the country by discouraging imports.
"The rice we grow here in Zambia is tasty than imported the one and Government should as a matter of urgency ban imports of rice to save the industry from total collapse due to massive imports of the commodity," Ms Mulenga said.
 Times of Zambia