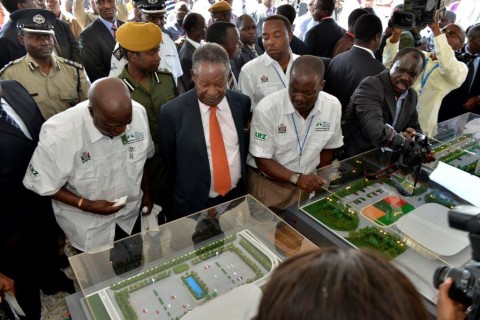 ZAMBIA has recorded unprecedented increase in air traffic with Kenneth Kaunda International Airport recording one million passengers for the first time in history.
This is the first time that KKIA is recording a million passengers since establishment in 1967.
According to a statement issued by National Airports Corporation Limited (NACL) communications and branding manager Sally Namutowe the airport recorded 997,000 passengers during the same period last year.
"The overall traffic outlook for 2013 has been encouraging and is expected to be above that of the Africa region and the world," she said.
Ms Namutowe said all airports recorded positive growth in the domestic sector, except for Mfuwe while KKIA and Harry Mwaanga Nkumbula International Airport registered the highest growth of 28.42 percent and 33.62 percent respectively.
She attributed the high passenger growth rate to increase in frequency of flights by the various airlines operating in Zambia.
During the period under review, a total of 1,400,490 general passenger movements from January to November 2013 were recorded compared to 1,362,113 in 2012.
She said the high growth rate had been precipitated by various factors such as increase in frequencies by South African Airlines, Ethiopian Airlines and Kenya Airways.
Other factors included the introduction of flights to Simon Mwansa Kapwepwe International Airport by Ethiopian Airlines, introduction of flights by Kenya Airways between Harry Mwaanga Nkumbula International Airport and Nairobi and introduction of regional flights and the B737 by Proflight.
Ms Namutowe said the landscape has continued to look positive with airlines such as South African Airlines intending to increase their frequencies into KKIA and Simon Mwansa Kapwepwe International Airports beginning of this year.
"Talks with two more regional airlines are at an advanced stage and it is expected that we will see fruition in the nearest future," she said.
Commenting on the performance of the cargo traffic, Ms Namutowe said a total of 19,725 metric tonnes of cargo was transported between January and October 2013 compared to 11,578 during the same period in 2012.
"This was a 70 percent growth stemming from increased shipments of grown flowers and other perishables; importation of mining equipment and increased capacity due to additional cargo flights operated by Kenya Airways, Ethiopian Airlines and Emirates Airlines," she said.
She, however, said there was a decline in the aircraft movement with 61,291 aircraft movements recorded between January and November 2013, compared to 2012 when 64,476 aircraft movements were registered.
Zambia Daily Mail