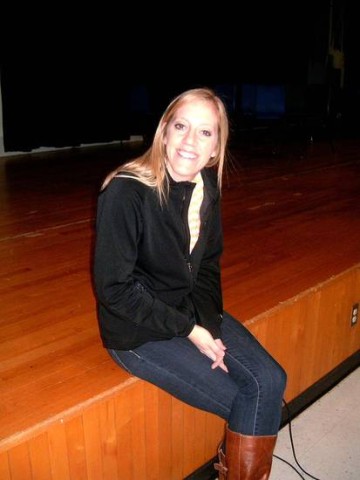 Right before recessing for the holidays, Edmond Summit Middle School students were reminded they can help the needy children in the world.
The effort is called Operation Africa, and it provides resources needed by former Summit teacher Meagan Hawley.
Hawley now lives in Zambia and works at the Haven, an orphanage that takes care of about 80 children, mostly babies and toddlers. In most cases, the families have been affected by HIV and AIDS.
The annual fundraising drive at Summit gives students a chance to put together bags for about 500 children in a village near the orphanage. The items many schoolchildren take for granted, such as toothbrushes and pencils, are in demand.
Hawley was back at her former school last week to tell the students about her work.
"The children cheer and cry when the presents are delivered," Hawley told about 50 students assembled in the cafeteria to help sort and bag supplies. "It's a very exciting day for them, and they are all very appreciative."
Hawley, who will return to Zambia in January, gets help from hundreds of students, teachers and adults to make the supply drive happen.
"The community helps us also," organizer Janel Cypert said. "We have dentists in town giving us toothbrushes and toothpaste. We have hotels giving us soap."
The items are taken to Colorado Springs, Colo., and loaded in containers for shipment to Zambia. That's where the cash donations are used. This year, more than $3,000 has been raised.